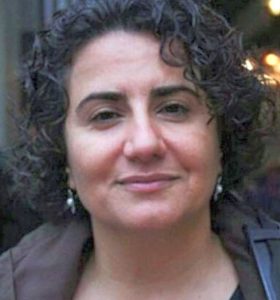 Lawyers' Rights Watch Canada is deeply saddened by the death of Turkish lawyer Ms. Ebru Timtik on 27 August 2020 after 238 days of fasting to strengthen her demand for a fair trial for herself and hundreds of other Turkish lawyers detained for lawfully performing their roles as lawyers.
Ebru Timtik was charged with "membership of a terrorist organization" under Article 314(2) of the Turkish Penal Code, for which she received a prison sentence of 13.5 years. Ms Timtik went on a hunger strike in January 2020. On 30 July 2020, the Istanbul Forensic Medicine Institution released a report on her health condition, saying she should be released from prison due to her declining health.  Ms. Timtik's lawyer submitted the report to the with a request for her release. The Court declined, and ruled that her detention continue in hospital. Observers found that the hospital conditions were worse than those in prison. Her case was under review by the Supreme Court of Appeals at the time of her death. Reportedly, the hearing had been delayed for three months.
See more in a letter signed by 17 human rights organizations on 18 August, requesting urgent action by Special Procedures of the UN Human Rights Council to seek her release from prison. Her colleague, lawyer Mr. Aytaç Ünsal, is continuing his hunger strike. He remains in hospital where his health has seriously deteriorated.